If you would like to have long looking lashes with a dark and natural look, without using lash extensions , then a lash lift might just be the right thing for you!!
Is a lash lift not the same thing, as a eyelash perm?
No, it lifts your natural lashes from the root giving the illusion of length and making the eyes appear more open. Also very effective with short lashes!
Working steps:
In an "eyelash lift" treatment, your own eyelashes are lifted, fixed and colored (if needed), thereby visually lengthening them and opens your eyes. A keratin booster provides the hairs with nourishment and has a laminating effect.
Try not to touch your lashes with water afterwards for about 2 days.
The result lasts about 6 to 8 weeks.
TIP: Take home our lash ceratin cream to help them stay even more "in shape".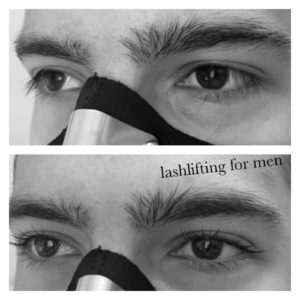 Lash lift including eyelash dye

Lash lifting (Combi Mallorca) Why not treat yourself with a special mask, douring your lash lift?
Worth 100.- now only 94.-
Lash lift (Combi Hawaii)
eyebrow shape and dye, including a Minifacial with special mask and small massage
Combo Price 119.- (worth 145.-) about 75 minutes
Lash & Browlifting (Combi Dubai)
it can't look any better 🙂 please allow about 75 min
Lash lift during your facial and mask (please add 30 minutes to your facial) special price
Lashlifting and browlifting during your facial and mask (please add 30 – 45 minutes to your facial) special price